Senior Loan Officer
William "Joey" Wilkolaski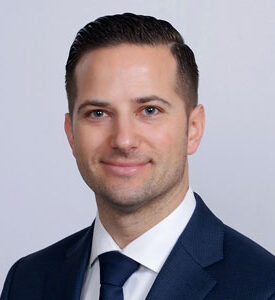 William "Joey" Wilkolaski began his professional career 16 years ago and has held positions in sales, sales training and management. He began as a Realtor in 2005 and has been an active real estate investor since 2012. For the past 10 years, Joey has worked as a finance manager and general sales manager of a large auto dealership where he was able grow his skills in customer relations.
Joey treats every client with respect and integrity. His patience and determination ensure that every client is treated with the highest regard. He is excited to be able to put all of his experience together in one field to help his customers make intelligent mortgage decisions.
Mortgage Calculator
Know exactly how much you can afford, even if you haven't found the perfect home yet.
customer feedback
What do clients say about Joey?
Absolutely amazing
I really can't say enough great things about Joey. His professionalism and kindness can't compare to anyone else. He helped us through the rough process of buying our first home (and it was very rough). Not only was he honest throughout but he also listened to our complaints reassuring us along the way. I would recommend him to anyone without a second thought, because I know they will be in great hands!
Great Service!!
Joey and his team are great! very patient with us and helping us repair our credit in order to get the loan. answered all my questions in timely manner. most important was the patience joey and his team kept with us during this process. explained all documents and questions well. would definitely recommend!
Awesome
Awesome to work with, he was always ready to help and was very responsive and knowledgeable with all my questions / concerns throughout the whole process! Highly recommend
Joey is fantastic
Joey was great to work with throughout our homebuying process. He was clear, thorough and available to answer any questions that we had at any point. I would recommend him and work with him again in the future.
Joey is Incredible!
As first time home buyers, we are so grateful to have worked with Joey. From the very beginning, we walked us through this process and made us feel very comfortable. He is very knowledgeable, attentive and took great care of us. The communication was always open and clear. This process went very smoothly because of Joey. We can't recommend him enough to others. Joey is truly the best lender around! Highly recommend!