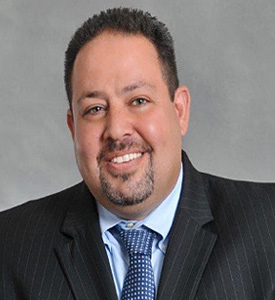 "With over 25 years' experience in the mortgage industry I pride myself on always doing what is in my clients best interest, while trying to offer the best variation of products to fit their mortgage needs. I strive to treat everyone like family while trying to make their dream of home ownership a reality. I do this by offering a variety of products and keeping up on changes in the market.
If you are buying your first home, vacation home, building a home, looking at a second home or investment property, I have the product to help get it done. I have been living in South Jersey all my life and focus on the NJ and PA market. Please reach out with all mortgage needs!" – Mitchell Freedman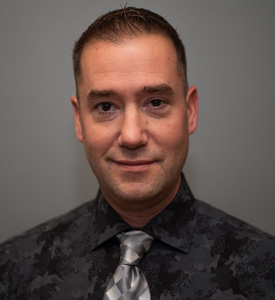 Mortgage Calculator
Know exactly how much you can afford, even if you haven't found the perfect home yet.
customer feedback
Mitchell Freedman Team
Zillow Reviews
Google Reviews

Paul
Google Review

Greentree Mortgage was excellent. Curt was a real pleasure. He walked us through the Mortgage process beginning to closing, he was available 24/7 we could call on a Sunday and Curt would answer, Mitch was great as well, these guys aren't looking to just sell a Mortgage, they care and will set you up with the program that gives you the best terms and know all the programs that help with closing costs and down payment, call Greentree and ask for Curt.

Talia Melendez
Google Review

I loved every minute working with Curt and Mitch! They were always available when you needed them and they made buying a house so much less stress free. Overall satisfied with the experience and the people we got to work with. Thanks again!

Francisco A. Matos Soto
Google Review

I recently had the pleasure of working with Curt and Mitch as my loan officers, and I must say, they exceeded all my expectations. From start to finish, their professionalism and expertise were evident, making my mortgage process smooth and stress-free. Curt and Mitch displayed exceptional knowledge in their field, patiently guiding me through every step of the loan application process. They were always available to answer my questions and address any concerns I had, ensuring that I felt confident and informed throughout the entire journey. Their attention to detail was remarkable. They meticulously reviewed my financial documents, ensuring that everything was in order and advocating for the best possible terms and rates. Their dedication and commitment to securing the most favorable mortgage for me were truly impressive. Not only were Curt and Mitch highly knowledgeable, but they were also incredibly personable. They took the time to understand my financial goals and tailored their services to meet my specific needs. Their friendly and approachable demeanor made it easy for me to communicate my preferences and concerns, resulting in a mortgage that perfectly aligned with my requirements. I cannot emphasize enough how grateful I am for their exceptional service. Curt and Mitch went above and beyond to ensure a seamless mortgage process, and their efforts did not go unnoticed. Their professionalism, expertise, and genuine care for their clients make them a dream team to work with. If you're looking for loan officers who will prioritize your needs, provide valuable guidance, and make the mortgage process a breeze, I wholeheartedly recommend Curt and Mitch. Their outstanding service has earned my highest recommendation, and I would not hesitate to work with them again in the future. Thank you, Curt and Mitch, for your exemplary service and for making my mortgage journey a positive and successful one!