Director of Sales
Jeremiah Phillips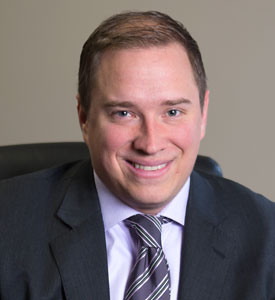 Director of Sales Jeremiah Phillips leads Team Phillips Mortgages at Greentree Mortgage Company LP in Cherry Hill, New Jersey. Jeremiah and his team provide mortgage lending services throughout the South Jersey and Greater Philadelphia area. Their mission is to make the loan process frustration and hassle-free. From loan selection to approval and closing, they reduce the complexities and hassles involved in the entire process.
The experienced mortgage counselors at Team Phillips provide borrowers with quality guidance and assists them every step of the way with customized loan solutions to help realize their goals and improve their financial future. They treat each customer as an individual and don't believe in giving cookie-cutter solutions.
Team Phillips Mortgages uses common sense and experience to help borrowers obtain the best loan at the best terms, interest and fee. Simply put, Jeremiah and the team make dream homes come true.
Mortgage Calculator
Know exactly how much you can afford, even if you haven't found the perfect home yet.
customer feedback
What do clients say about Jeremiah?
Greentree review
Greentree made my experience as a first time home buyer truly incredible. They were kind, patient, thorough and very easy to work with. Jeremiah was sensational and I would proudly recommend his services to all of my friends and family! Thank you Jeremiah, and thank you Greentree!
Jeremiah Phillips
Hello everyone! As you can see above, my name is Annemarie and I'm a first time home buyer along with my 20 year old daughter (2023)! We both were able to buy the house as soon as it hit the market due to awesome numbers given by Greentree Mortgage Company. Our realtor works with this business and honestly, I can say that Jeremiah Phillips (DOS) is an awesome, genuine and understanding individual that is willing to work with you! Other companies don't care about your feelings 👎 I was very impressed with Jeremiah because of the patience he had and gave because it was our 1st purchase of a large investment! I would definitely recommend Greentree Mortgage Company for anyone who needs someone on THEIR side!
Super easy, barely an inconvenience
Great employees. Even with the housing market they made everything really smooth and stress free. Highly recommend. Thirty four characters is what I need.
Could not have asked for a better company!
A company like no other!!! Jeremiah and the entire Greentree Mortgage team were the reason why we were able to close on our first home. As first time home buyers, we did not know much about the mortgage industry or what to expect at all, but the Greentree Mortgage team (specifically Jeremiah Phillips) made this process seamless and we are forever grateful for their expertise!
The very best!
Jeremiah is the reason we got our dream home! Sellers wanted to close quickly and Jeremiah made it happen in record time! The online portal made it easy to sign documents and keep up with what we had to do. Everyone we communicated with at Greentree throughout the process were helpful and clear with what they needed from us! I would highly recommend Jeremiah and Greentree Mortgage!